Porth Beach Holiday Park would like to thank all our customers who helped raise hundreds of pounds for the Help Izzy Walk charity in 2016.
12 months ago we announced that our chosen charity for the year would be one very close to our hearts; we wanted to help raise as much money as we could to send little Izzy Pearce off to America for what would be a life changing operation.
Izzy, 6, suffers from cerebral palsy and is unable to walk properly or stand unaided. Her parents, Michael and Ursula, learned of the potentially life-changing-operation known as selective dorsal rhizotomy (SDR) – but discovered it was not available on the NHS and so began a huge fundraising campaign.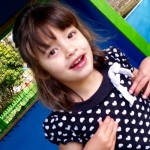 The Pearces set a target of £86,000 to cover the costs of her operation and post-op physio – and smashed this target back in October 2016.
We are pleased to say that you, our customers, helped raised hundreds of pounds for this fantastic cause through your donations in park and at the time of your on-line booking with us.
The Pearce family have been close friends of ours for many years so it's been an absolute pleasure to help in any way possible.
The spirit that the local community and beyond have shown to raise such a vast amount of money for Izzy has been incredible.
Michael and Ursula said: "We are overwhelmed by the support we have received from the whole community, who have rallied around throughout 2016, organising and supporting various events for Help Izzy Walk," the couple said.
"We are so grateful for everyone's support, it really means the world to our family and we wouldn't have been able to get there without everyone's support."
The couple said they were grateful to Porth Beach and their customers for their fundraising efforts in 2016.
"It's so incredibly generous of Porth Beach Holiday Park to donate £1,000 to Help Izzy Walk, which will go towards Izzy's ongoing post-op physiotherapy," Michael and Ursula said.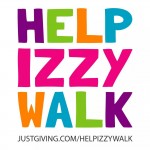 "Chris and Katy Case, the managers of Porth Beach, have been so supportive since we started the Help Izzy Walk campaign back in January 2016. They were the ones who made the very first donation on Izzy's Justgiving page and kick-started the campaign."
"This operation and post-op physio will be life changing for Izzy and for us as a family. We will be posting regular updates on Izzy's progress on the Help Izzy Walk Facebook page and everyone who has supported us will be able to see where the money they have donated is going," the couple added.