Porth Beach Holiday Park is delighted to announce that its chosen charity for 2017 is the Help Gabby Run campaign.
Last year our staff and customers raised £1,000 to help send 7-year-old Izzy Pearce off to America to undergo a life-changing operation to ease the pain and limitations caused by severe Cerebral Palsy.
After the overwhelming success of last year's campaign, which saw the family's £86,000 target smashed, we're getting behind their latest fundraising drive – to help Izzy's identical twin sister Gabby undergo the same operation, known as selective dorsal rhizotomy (SDR), that isn't available on the NHS.
Izzy and Gabby's parents, Mike and Ursula, described sending Izzy to the States for surgery in January as "the best decision they ever made" and want her twin to enjoy the same benefits and lead the life of a "typical" 7-year-old, including being able to run properly.
Gabby is considered to have a milder form of Cerebral Palsy but can still only walk short distances, fatigues easily and has extremely poor balance. Experts agree that by her mid-20s she is likely to suffer from joint pain and may require narcotics for pain relief – and could even be using a wheelchair in her 30s and 40s.
Dr Park, the surgeon who operated on Izzy in St Louis, America, agreed that Gabby too would benefit from SDR treatment – and so the Pearce family have now launched their campaign.
"We as parents, cannot deny Gabby of a much better future. Just like her sister, we think she deserves the chance of a better life too," said Mike and Ursula.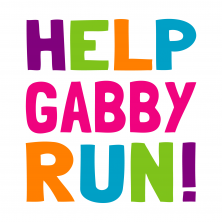 "But, unfortunately, we will need to fundraise again and honestly, we don't know where we will find the strength, energy and courage to start all over again. We feel so blessed to have been so well supported by our community during Izzy's campaign but we feel like we have exhausted every avenue and feel so embarrassed to have to ask the same people to support our family again. If there was a way to avoid this, we would, but unfortunately there isn't."
But you, are customers, can help too! We've added a section to our on-line booking pages that allows you to make a small donation when you pay for your holiday with us – just follow the simple instructions when you go through the booking process. There will also be collection tins in our reception where you can donate.
Unlike Izzy, Gabby will only require one surgery and the family hope to be able to follow most of the physiotherapy programme at home, with the equipment already purchased for Izzy – so Gabby's target is not as much as Izzy's was.
The Pearce family are fundraising with the registered charity Just4Children (no. 1164473) and they will securely keep all of Gabby's funds and pay for all invoices and treatments directly.
If you would like to join the family on their new fundraising challenge please get in touch via ursulapearce@hotmail.com or 07732 994436.
To donate directly head to their Just4Children page here.